Multi-Note lets you open and work on two notes simultaneously in horizontal or vertical view. With the Note Switcher, you can switch between notes quickly.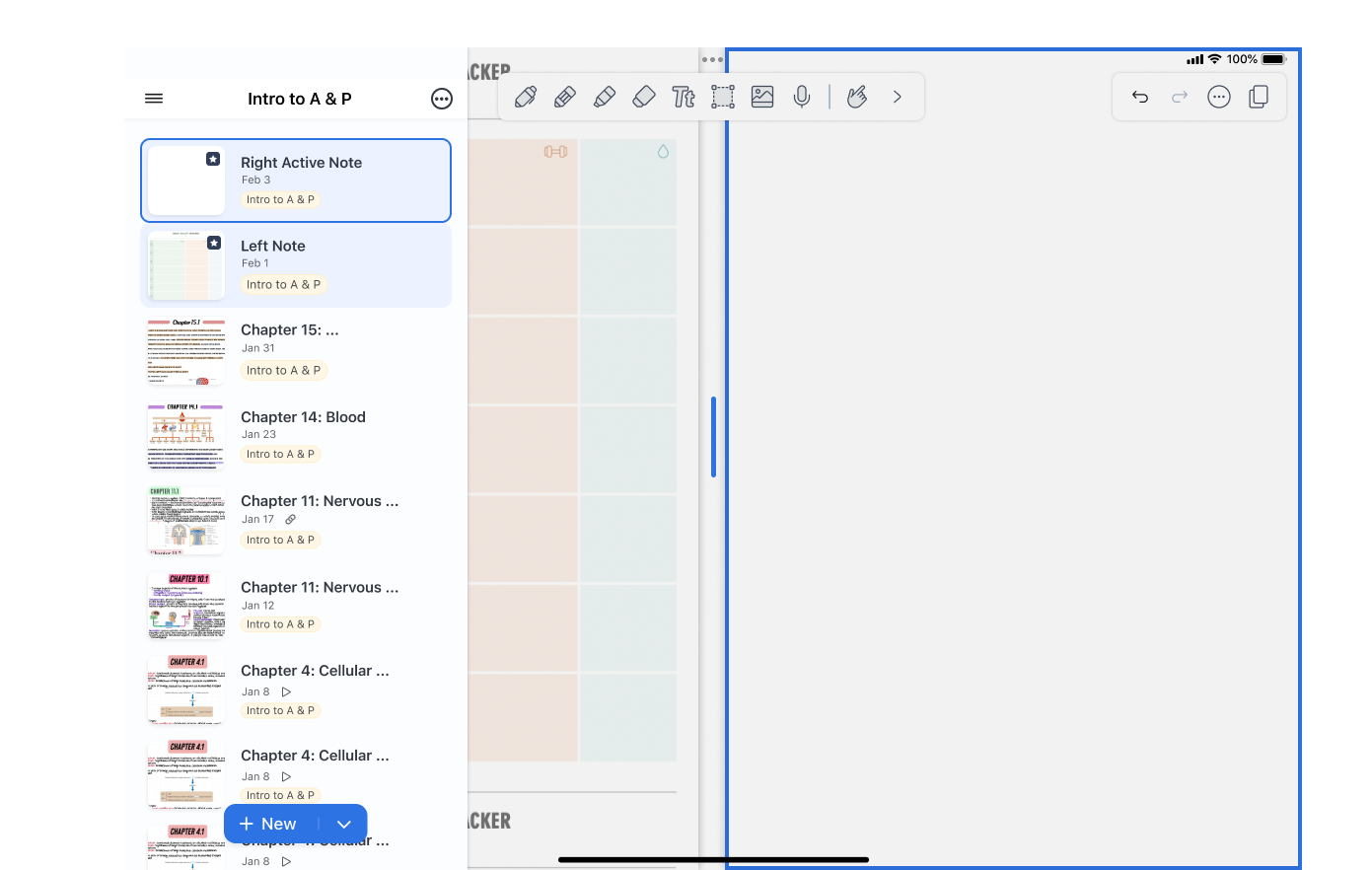 Opening Multi-Note
iOS
Open a note.

Swipe from the left side of the screen to open the Note Switcher.

Press and hold a note's thumbnail.

Tap

Open On Right

or

Open On Bottom

.
Alternatively, drag and drop a note from the Note Switcher into the note editing area.
Mac
Open a new note.

Right-click on a second note and select

Open in a New Window

.
Switching Notes and Orientation (iPad only)
Open the Note Switcher.

Press and hold the thumbnail for one of the notes in use.

Select

Switch Notes

for the notes to swap places.

Select

Switch Orientation

to move between a left-right or top-bottom view.