Exciting news from Ginger Labs! While the Notability team has been hard at work developing new improvements for you, another Ginger Labs team has been cooking up a new app. We'd like to officially introduce you to Twobird, an all-purpose inbox built for productivity!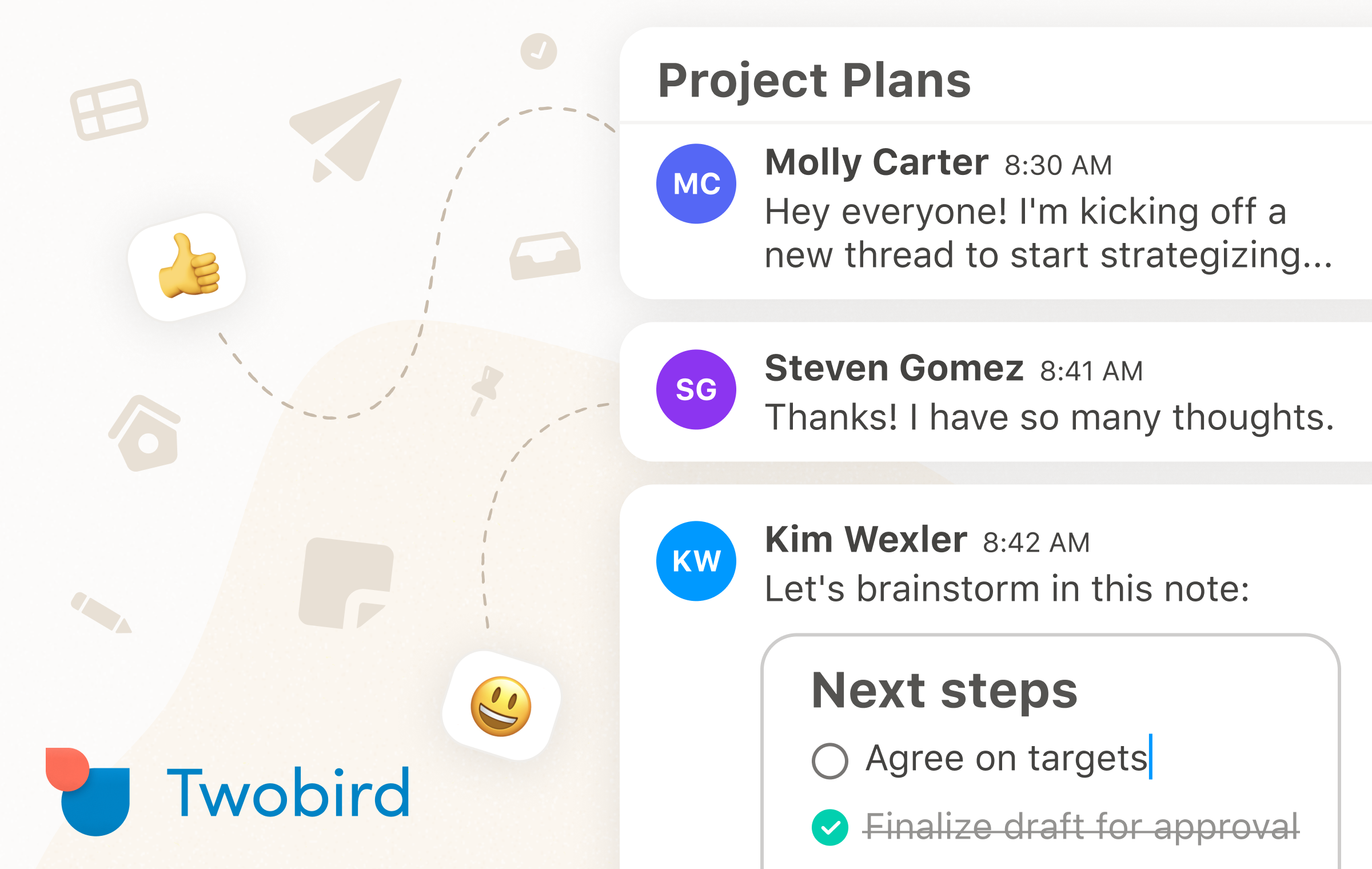 With Twobird you can write emails, create notes, set reminders, assign to-dos and collaborate live—all in one place.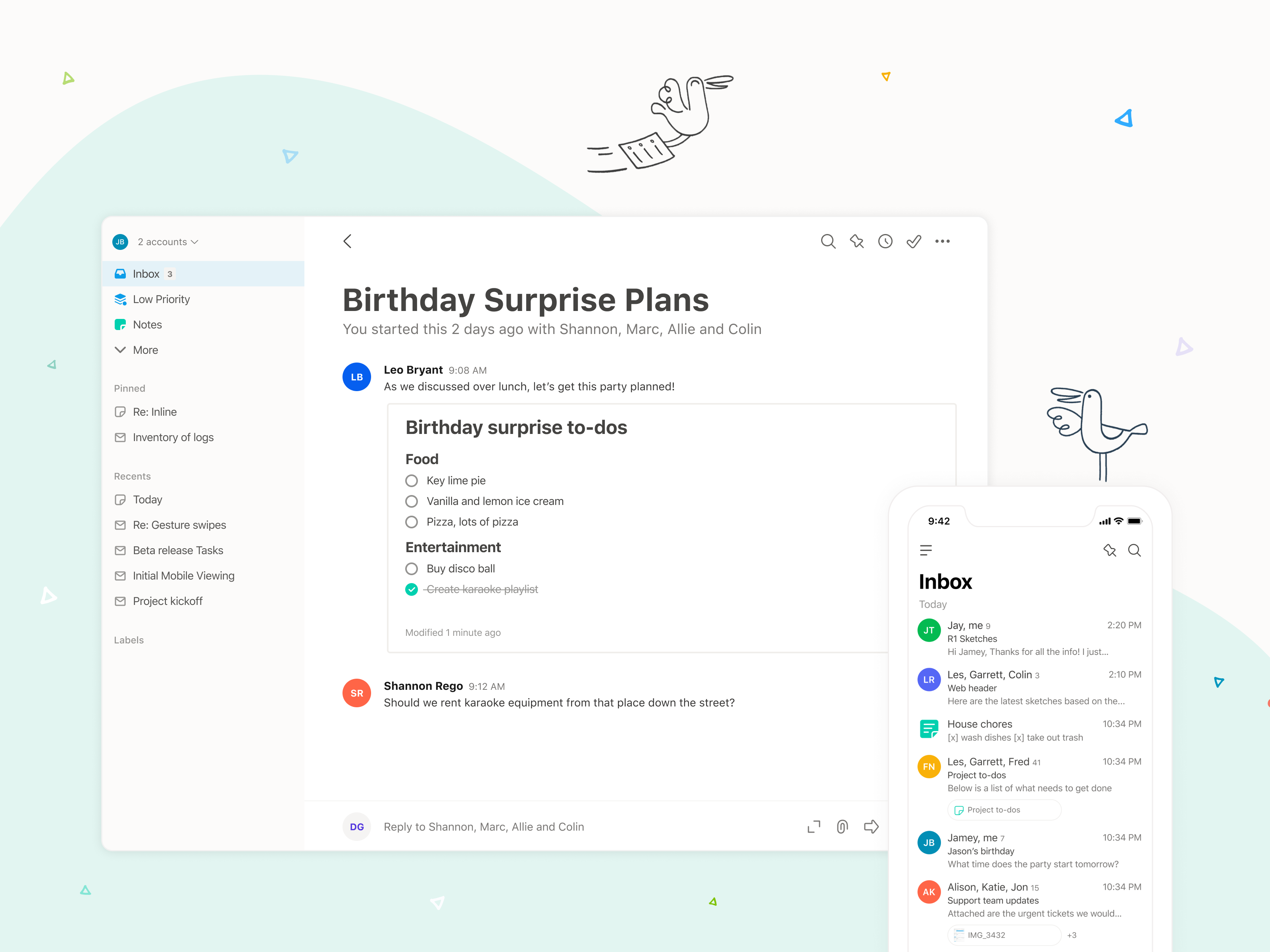 Twobird was built with the same philosophy as Notability—powerful-yet-simple. It is an intuitive, functional inbox that aims to help you stay focused and get more done.
You can download Twobird for free on the Apple App Store or Google Play Store today. Visit Twobird.com to learn more or follow @Twobirdapp on Twitter for our latest updates.