View your notes with a dark appearance at the flip of a switch. Use Night Mode to review and take notes at night or in dark spaces!
You can turn Night Mode on from within your notes by pressing the three vertical dots in the top right of the note > View > Night Mode.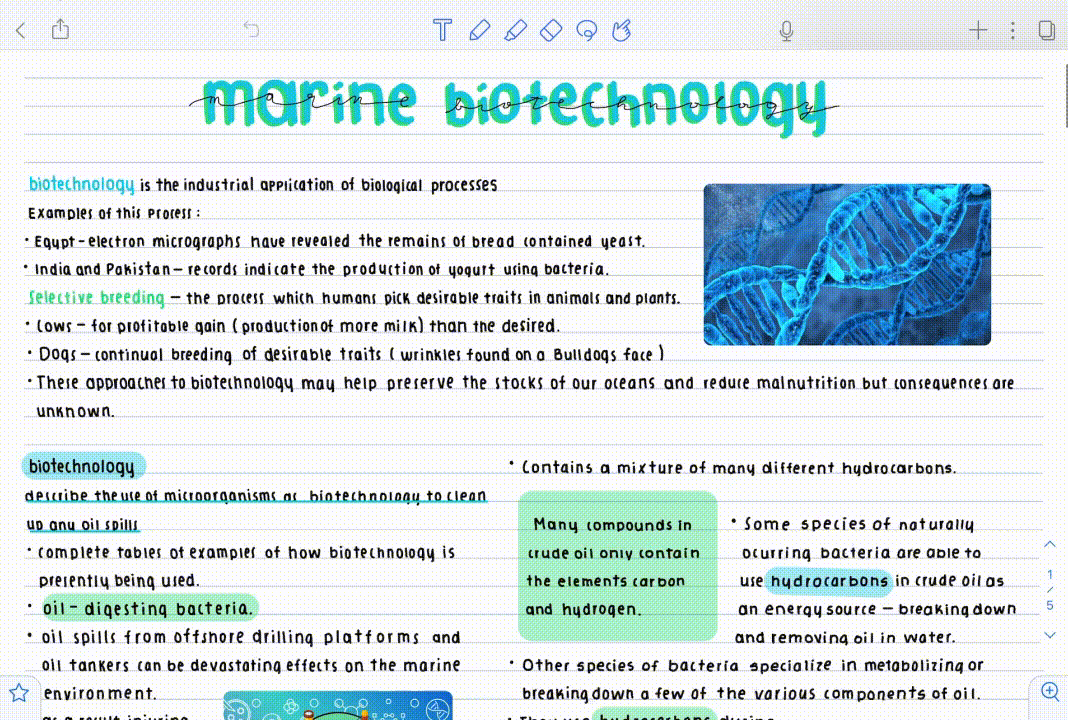 Or from the Settings Menu > Themes > Night Mode.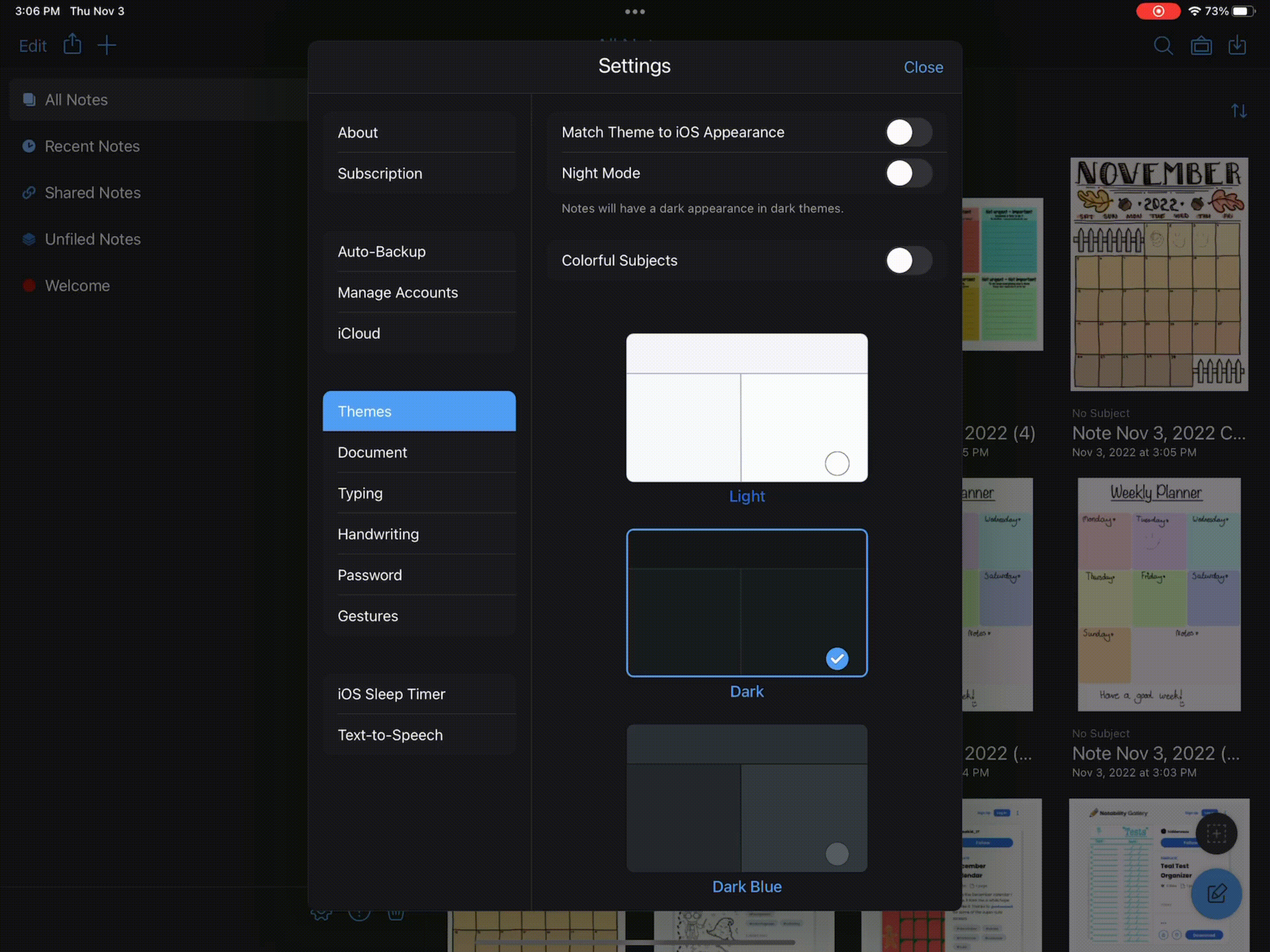 And for you hardcore users with an iPad keyboard, Cmd + i can be used to toggle Night Mode faster than other means. Just make sure you're not actively editing text so it doesn't turn on italics instead.
Some notes about Night Mode
Images
Imported images and non-custom stickers are not inverted in Night Mode, as we found that this led to the best user experience during beta-testing. Please let us know if you have differing thoughts on this by contacting us!
When using Night Mode on PDF documents, the images within the PDF will invert.
Thumbnails
Thumbnails of notes containing images may display incorrect note contents when using Night Mode - images may appear inverted in thumbnails but not be inverted upon opening the note.
Matching Theme to iOS Appearance vs Night Mode
Only one of these can be used at a time, so toggling on Matching Theme to iOS Appearance will turn Night Mode off. Toggling on Night Mode will switch Matching Theme to iOS Appearance off.
Themes
When using Night Mode we default you to our Dark theme, but any of our dark themes are compatible with Night Mode.
If you have any issues using Night Mode, or other issues you'd like to make us aware of, you can reach out to our Support team by following the steps here.